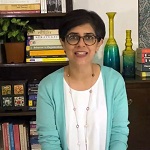 Priya Kher
Priya Kher has over 25 years of experience as a learning and performance consultant. She established Collective Quest® in 2010 to support organisations and individuals to grow. She has a Master's in Counselling Psychology from the Adler University, Chicago, USA, and is an Associate Certified Coach from Erikson College International.
She is passionate about positive psychology and strives to use her skills of facilitation, coaching, and instructional design to create programmes that enable people to flourish.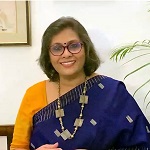 Monisha Singh
Monisha Singh has over 22 years of experience in Learning and Development. She has a Master's in Sociology, and is an Associate Certified Coach from Erikson College International.
With a passion for deep learning, and an innate ability to form deep connections with people, Monisha is able to create an engaging learning environment that inspires people toward meaningful change.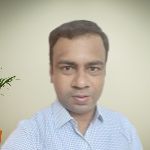 Sasmit Vasantgadkar
Sasmit Vasantgadkar has over 16 years of experience in management training, data analytics, technical training and learning technologies, with an M.Com, PGDITM and a GNIIT diploma.
His curiosity and passion for learning enable him to master a wide range of capabilities. From web development, to creating an online learning portal, to video production and now animation too; Sasmit ensures that CQ stays cutting-edge and capable of delivering impact through adaptive learning technologies.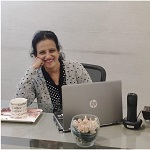 Bhanumathi Cousik
Bhanumathi Cousik is a Chennai-based, L&D expert, who has handled various roles in the field of Sales, Facilitation and Coaching. Out of the total experience of 30 years, she has had 18 years of experience in the field of training and Executive Coaching.
She is a life-long learner, always eager to explore how CQ can deliver value to its clients. She is passionate about experiential learning, and her high energy, fun-loving nature ensures that her sessions are engaging and practical.
Devendra Naik
Devendra Naik aka Crazy Dev is a Simulation Game Designer. He has 18+ years of experience in Strategic Consulting after his Engineering degree.
He designs and delivers impactful learning experiences with simulations that are custom created for the programmes at Collective Quest. He wants to achieve his purpose of unlocking human potential with the power of play.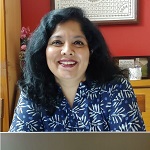 Manisha Sathe Gowaikar
Manisha Sathe Gowaikar has over 24 years of experience as an HR generalist, facilitator, and organizational behaviour expert. She has a Bachelor's degree in Psychology and a double post graduation in HRM.
Her enthusiasm for learning and development, coupled with deep subject matter expertise, makes her programmes interactive and meaningful for the participants. Her other passions are motor biking and driving and she often finds herself heading off for adventurous road trips.